Oil Sands Safety Association Accredited (OSSA)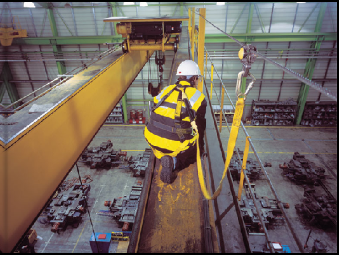 Course Cost: Member $160 plus GST Non-Member $200 plus GST
Our instructor is trained and certified by Fusion Safety Services; a licensed OSSA training provider. Courses are held every Thursday in Kelowna.
The OSSA Fall Protection one day course was developed for workers who need training in the proper selection, use, care and maintenance required to utilize fall protection equipment. It includes an instructor led powerpoint presentation, practical exercises, class discussions, videos, written knowledge test and practical exam.
8:00am - 4:30pm | Duration 8.5 hours
Course Content:
Fall accident statisitcs
Governing bodies and regulations
Dynamics of falling
Fall Protection systems
Fall Protection planning
Fall arrest system components
Clearance and freefall calculations
Harness fitting
Equipment care and inspection
Suspension trauma
Rescue principles
SICA offers weekly training for OSSA Confined Space and OSSA Elevated Work Platform. See all our safety training courses.
Classes are held at the SICA Training Centre, #204-171 Commercial Drive Kelowna BC