COVID-19 Update & Resources for the Construction Industry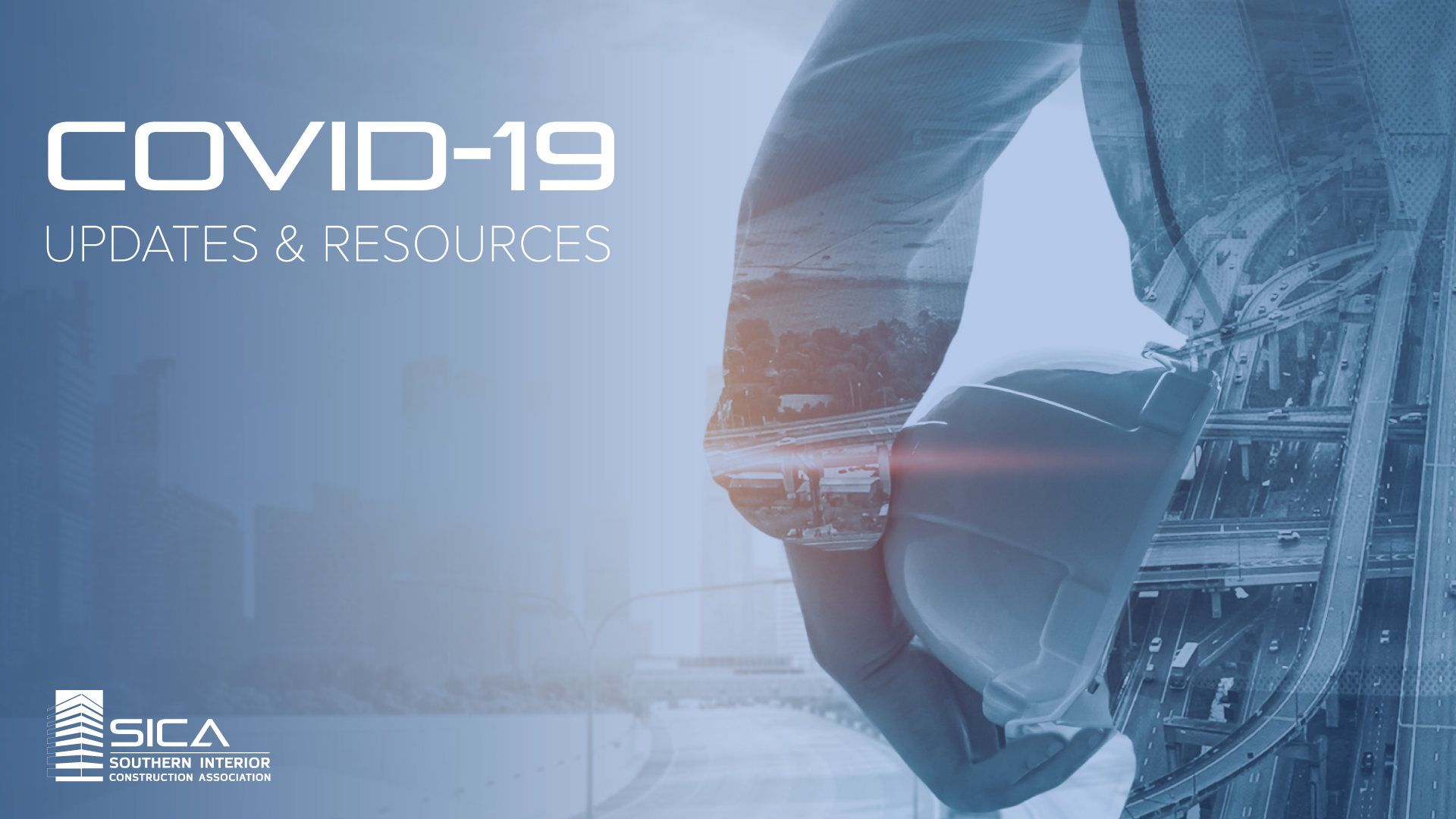 Resources and information on the COVID-19 pandemic for the construction industry.
Book online for Kelowna Statutory Declaration appointment
---
Virtual Hotline
At an unprecedented time like this, communicating your situation to us is more important than ever. We are asking you to keep us informed by filling out the COVID-19 Virtual Hotline Survey. Together, with the BC Construction Association and the 3 other Regional Construction Associations of BC, we are gathering feedback and questions on how the COVID-19 pandemic affects the construction industry.
The input will be monitored each day and a team of industry experts has been formed to support us in our response to you and to government:
Canadian Construction Association
BC Ministry of Finance
Partnerships BC
CBRE Ltd
Council Of Construction Associations
BCCA Employee Benefit Trust
WorkSafeBC
BC Construction Safety Alliance
Jenkins Marzban Logan LLP
Myers Norris Penny (MNP)
Pace Communications
Jouta Performance
Group Wylie-Crump Ltd
---
COVID-19 & Your Business
Please view links below for valuable resources for employers and employees
Government Construction Project Updates
Government Health Updates
Government Updates
Deferred Tax Payments

Effective immediately, B.C. is extending filing and payment deadlines for the following taxes until September 30, 2020:

Employer health tax
Provincial sales tax (including municipal and regional district tax)
Carbon tax
Motor fuel tax
Tobacco tax
Safety Information
Additional Resources
Contracts & Force Majeure
Construction Connect - Legal Notes: Could COVID-19 trigger 'force majeure' in contracts?
Construction Contracts & COVID-19 | Tyler Galbraith, Jenkins Marzban Logan LLP
Updated Content: COVID-19 and "Force Majeure" Clause

Once Coronavirus and COVID-19 became known, it can be argued that it no longer qualifies as a force majeure event
Coronavirus and COVID-19 may disrupt construction supply chains and workforce availability. We asked our contract experts if CCDC2 clauses provide protection for contractors in these circumstances. Here are the basics:

The virus falls under the definition of force majeure in CCDC section 6.5.3.4:

"any cause beyond the Contractor's control other than one resulting from a default or breach of Contract by the Contractor"

This grants an extension of time only (not money):

the Contract Time shall be extended
for such reasonable time as the Consultant may recommend in consultation with the Contractor. The extension of time shall not be less than the time lost as the result of the event causing the delay, unless the Contractor agrees to a shorter extension.
The Contractor shall not be entitled to payment for costs incurred by such delays unless such delays result from actions by the Owner, Consultant or anyone employed or engaged by them directly or indirectly

Time is of the essence:

6.5.4 -notify within 10 days of the delay, or lose the right of delay claim.
​This is information only and is not offered and should not be treated as legal advice
Workforce
Employer obligations are:

Reasonable precautions
Communication of hazards
Training

Reasonable precautions include:

Written plan
Education on infection prevention (handwashing etc.)
Require employees to stay home if sick
Require employees to stay home if they have traveled to an affected area
Require employees to report the location of travel
Post signs to communicate these instructions
Regular cleaning
Make disinfectants available
Engage a third-party medical advisor
You are required to report to WCB within 3 days if you think an employee contracted COVID-19 during employment.