Back to Member Directory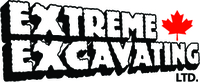 Extreme Excavating Ltd.
Business Type: General Contractor
Doug MacLeod founded Extreme Excavating Limited as a sole proprietorship in 1997. The business operates out of Kamloops, British Columbia, and has been concentrating most of its business activities in the interior regions of the province. As part of an effort to expand operations and explore new opportunities, the business registered as an incorporated company with the Province of British Columbia in early 1998. Doug MacLeod remains the President and sole shareholder of the business. Extreme Excavating Ltd.'s primary activities are in the areas of civil contracting and road building, and sludge haul and removal. The company currently employs 5-15 people, with Doug MacLeod acting as the manager and superintendent. Over the past 10 years Extreme Excavating Ltd. has grown to be one of the top contractors in the Kamloops Interior Region and has proven to meet and surpass project standards set by competing contractors.
Contact Information
Primary Contact: Douglas MacLeod
Location:

Kamloops

,

Kamloops
Phone Number:
250-372-5454
Industry Information
Business Type:
General Contractor
Sub-Categories:
Building, Construction Management, Highways
Showcase
This member currently has no showcase projects available. Please check back soon!