Back to Member Directory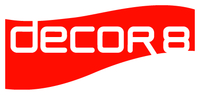 Decor 8 Painting (1990) Ltd.
Business Type: Trade Contractor
We Specialize in Applying Protective Coatings A full-service painting company, our flexibility allows us to provide a wide range of painting services for large and small-scale commercial, industrial and institutional projects, as well as interior and exterior repaints for residential customers anywhere in BC. We specialize in the application of protective coatings for any environment. Our team is continually training and becoming certified on the latest techniques and technologies in paint and protective coatings. We look forward to providing quality, cost-effective, safe painting and coatings to new and unique commercial and industrial projects.
Contact Information
Primary Contact: Melanie Taylor
Location:

Kamloops

,

Kamloops
Phone Number:
250-828-8718
Industry Information
Business Type:
Trade Contractor
Sub-Categories:
Paints & Coatings
Showcase
This member currently has no showcase projects available. Please check back soon!