Back to Member Directory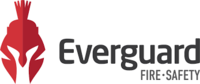 Everguard Fire and Safety
Business Type: Manufacturer & Supplier
Everguard Fire and Safety is committed to being the life safety service provider of choice, providing quality fire protection products and technology, delivering service excellence, and meeting work site health, safety and audit requirements. Our goal is to give our clients peace of mind and confidence in our ability to get the job done right in a safe and efficient manner.
Contact Information
Primary Contact: Roger Pynn
Location:

Kamloops

,

Kamloops
Phone Number:
Roger Pynn-Cell: 250-819-8555
Fax:
Office: 250-828-1696
Industry Information
Business Type:
Manufacturer & Supplier
Showcase
This member currently has no showcase projects available. Please check back soon!