Back to Member Directory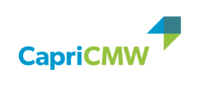 Acera Insurance - Kelowna
Business Type: Insurance & Bonding
At CapriCMW Insurance we understand the unique challenges and exposures faced by our commercial insurance clients. We offer tailored insurance products that are comprehensive and cost effective. We are one of the largest independent insurance agencies in British Columbia with offices located in Kamloops, Vernon, Kelowna, West Kelowna, Penticton, Lake Country, Burnaby and Prince George. Additionally, we have one office in Aurora, Ontario extending our service across Canada. Our dedication to quality service, integrity and providing maximum value has allowed us to serve our clients for over 40 years.
Contact Information
Primary Contact: Angela Mckerlich
Location:

Kelowna

,

Kelowna
Phone Number:
250-860-2426
Alternative Phone Number:
1.800.670.1877
Industry Information
Business Type:
Insurance & Bonding
Sub-Categories:
Bonding, Bonds & Certificates, Bonds - Certificates of Insurance, Bonds - Guarantee, Bonds - Labour & Materials Payment, Bonds - Performance, Bonds- Maintenance, Employee Benefits, Employee Benefits Plans, Insurance
Showcase
This member currently has no showcase projects available. Please check back soon!