Back to Member Directory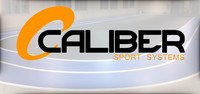 Caliber Sport Systems
Business Type: Trade Contractor
Caliber Sport is a fully integrated supply and installation sport contractor, with offices in British Columbia, Alberta and Ontario. We provide quality products, excellent service and the best value in our industry, to clients throughout Canada.
Contact Information
Primary Contact: Tim Rayner
Phone Number:
1-855-718-9787
Industry Information
Business Type:
Trade Contractor
Showcase
This member currently has no showcase projects available. Please check back soon!