Back to Member Directory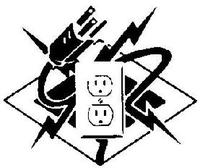 Bergevin Electrical Contracting Ltd.
Business Type: Trade Contractor
You want the electrician who shows up to solve your problem to be clean, courteous and trustworthy. As well as skilled, knowledgeable and experienced. In other words, you want someone who looks like a professional and does the job in a professional manner. Ask any of our customers and they'll tell you that's a perfect description of our electricians.
Contact Information
Primary Contact: Eli Bergevin
Location:

Nelson

,

West Kootenay
Phone Number:
250-354-4171
Industry Information
Business Type:
Trade Contractor
Sub-Categories:
Electrical
Showcase
This member currently has no showcase projects available. Please check back soon!