Back to Member Directory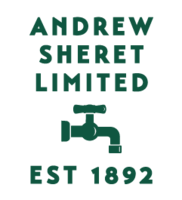 Andrew Sheret Limited - Prince George
Business Type: Manufacturer & Supplier
The company has specialized in and distributed a variety of products in several fields since 1892, some of which now include: Plumbing, Heating, Air Conditioning, Fireplaces, Irrigation, Pumps, Water Filtration, Solar and Water Works. Andrew Sheret Limited focuses on sales and distribution of both North American and international products but does not participate in product installation. We supply these products to cities, municipalities, trade and retail customers.
Contact Information
Primary Contact: Dennis Lalonde
Location:

Prince George

,

Other
Phone Number:
250-561-2444
Industry Information
Business Type:
Manufacturer & Supplier
Sub-Categories:
Heating, Ventilation and Air Conditioning (HVAC), Plumbing
Showcase
This member currently has no showcase projects available. Please check back soon!