Back to Member Directory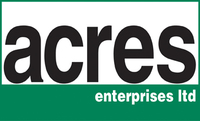 Acres Enterprises Ltd.
Business Type: General Contractor
At Acres, our clients benefit from in-house expertise through all phases of the development and construction process – from concept to completion. We employ up to 100 industry-specific professionals and gold-seal certified superintendants, foreman and tradespeople ensuring quality work, exemplary service and processes that support meeting project timelines and budget. We have fostered successful relationships with clients in the public and private sector and, during the past few years, have focused on building relationships with First Nations bands and enterprises to support successful development ventures on Aboriginal lands.
Contact Information
Primary Contact: Jason Paige
Location:

Kamloops

,

Kamloops
Phone Number:
250-372-7456
Industry Information
Business Type:
General Contractor
Sub-Categories:
Construction Management, Consultants - Construction, Mining
Showcase
This member currently has no showcase projects available. Please check back soon!