Back to Member Directory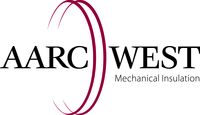 Aarc-West Mechanical Insulation (2013) Inc.
Business Type: Trade Contractor
Aarc-West Mechanical Insulation is a full service, bondable mechanical insulation contractor. We pride ourselves in our ability to meet all your insulation needs by being a single source provider of services in ALL markets, including industrial sandblasting and painting through our affiliated company Aarc-West Industrial Coatings.
Contact Information
Primary Contact: Jeanette Santa-Juana
Phone Number:
604 535-9963
Industry Information
Business Type:
Trade Contractor
Sub-Categories:
Insulation
Showcase
This member currently has no showcase projects available. Please check back soon!