Back to Member Directory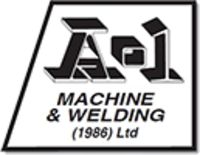 A-1 Steel Div. of A-1 Machine & Welding (1986) Ltd.
Business Type: Trade Contractor
Company was established in the early 1950's, was purchased by the current owners in the late 1980's and has been located on the current 2+ acre site in VERNON, BRITISH COLUMBIA for more than twenty years. A-1 has developed a reputation as a reliable provider of quality of STRUCTURAL STEEL and has worked as a sub contractor for a long list on General Contractors (see PROJECT LIST) Our erection crews are equipped to handle the installation of structural steel, misc. metals, OWSJ and metal floor/roof deck. A-1 has a fully equipped MACHINE SHOP with a focus on repairing/building larger components. The entire work area is serviced by two traveling bridge cranes A-1 is a DRIVESHAFT REPAIR specialist, is an authorized DANA/SPICER distributor and with its large parts inventory is able to offers same day service on most drive shaft repairs/re builds. Our hourly employees are all experienced journeymen who work closely with a few hand picked apprentices. Both the estimator and project manager have been recognized for their experience and received their GOLD SEAL designation from the Canadian Construction Assoc. The company offers a large selection BOLTS/FASTENERS for both retail & dealer sales. Fasteners are available in bulk, box, carton or each quantities. We offer next day availability on most items that we can not provide out of our extensive stock (including a large selection of METRIC fasteners in all ISO Std pitches).
Contact Information
Primary Contact: Huybert Chen
Phone Number:
250-542-2354
Industry Information
Business Type:
Trade Contractor
Showcase
This member currently has no showcase projects available. Please check back soon!