Back to Member Directory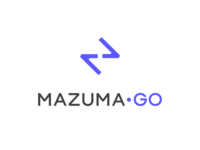 MazumaGo
Business Type: Ancillary Services
MazumaGo is the easiest and fastest way for construction businesses to send and receive payments online without transfer limits. Collect payment from clients, pay suppliers and move money between your own accounts at different banks - all in one simple dashboard. Transactions are securely processed via ACH bank transfer and can be tracked in real-time. MazumaGo is a Victoria-based company, supported by all Canadian banks to process payments at bank-grade security.
Contact Information
Primary Contact: Miri Radar
Location:

Victoria

,

Kelowna
Phone Number:
844-784-5267
Industry Information
Business Type:
Ancillary Services
Showcase
This member currently has no showcase projects available. Please check back soon!