Back to Member Directory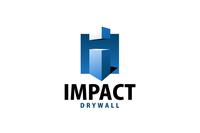 Impact Drywall Inc.
Business Type: Trade Contractor
Impact Drywall Inc. incorporated in 2013. During the first 5 years we worked as a sub sub-trade in the construction Industry. In 2017 we decided to go on our own. At this time the owner took all his savings, his houses and everything he owned, bet on himself and the people that had worked with him over the years and found work. Impact was awarded 2 buildings in Winnipeg with a large builder, which multiplied and was awarded work in Alberta. Based on the go getter attitude and the willingness to do what it took to deliver the buildings on time and budget, Impact drywall gained new clients and since 2017, has completed a total of 8 buildings in Winnipeg, 12 Buildings in Alberta and 8 buildings in British Columbia. This is an average of 9.33 buildings a year. Most start up companies with 5 full time employees are only able to complete 3 a year. The growth rate has been substantial. This industry is made up of piece workers, so there are always various pools of trades to pull from, however, we have a core group of piece workers that will travel and work with us no matter where we are. Our full-time employees have been with us from the start and we have not experiences a high staff turnover, even during the times when business was slow.
Contact Information
Primary Contact: Bianca Cooper
Location:

Kelowna

,

Kelowna
Phone Number:
(780) 819-9825
Alternative Phone Number:
778-940-3443
Industry Information
Business Type:
Trade Contractor
Showcase
This member currently has no showcase projects available. Please check back soon!