Back to Member Directory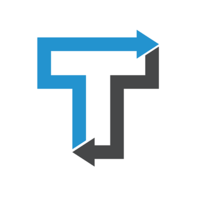 Traqspera Technologies Inc.
Business Type: Ancillary Services
Built by Contractors, for Contractors Traqspera was built from the ground up within a group of contracting companies. The largest problem with any software or system is that it's built by a bunch of nerdy tech guys and it's way too complicated for the average person. It doesn't solve every problem when it's deployed because the developers didn't understand how the job site works. We didn't have a name at the time. We were just a small team of programmers, but layer by layer, we worked alongside the actual guys in the field, in work boots, to build an all-in-one tool to help them stamp out the problems that they were dealing with. We Listened, We Learned, We Evolved… Each step along the way we field-tested every module, every screen, every action, to ensure it was simple, easy, and solves the problems it was intended to. That's what makes us different. Your field staff will like using Traqspera because it just works. Period. Taking Control of the Worksite We field-tested and ensured we had it right before we went to market. Traqspera is now a complete worksite management tool that's trusted by some of the biggest names in mechanical, electrical, power line, civil/excavation, and other specialty industries across North America. Owners who have implemented Traqspera rave about the many benefits to their company. Instant access to real-time data has stopped them from running their business "the 80's way," empowering them with laser focus to take control of their business. Traqspera provides a solid platform to make better decisions to run a safer, more profitable business.
Contact Information
Primary Contact: Matt Thurber
Location:

Kamloops

,

Kamloops
Phone Number:
844-552-7773
Industry Information
Business Type:
Ancillary Services
Showcase
This member currently has no showcase projects available. Please check back soon!