Back to Member Directory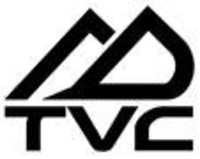 Twin Valley Contracting Ltd.
Business Type: Civil Contractor
We are a well-diversified, qualified, professional civil excavation, piping and mechanical company with over 20 years of experience in the industry. We specialize in excavation, site development, large projects including HDPE, carbon steel, fiberglass pipe projects and industrial mechanical installs and shutdown maintenance. Major projects include construction of BC Hydro substations, petroleum projects as well as projects at multiple mines/mills in the area and managing to maintain long term 20 year relationships with our clients.
Contact Information
Primary Contact: Shawn Maunula
Location:

Kamloops

,

Kamloops
Phone Number:
250-851-0764
Industry Information
Business Type:
Civil Contractor
Sub-Categories:
Aggregates, Building Materials, Concrete, Construction Management, Consultants, Highways, Mining, Pipe Culverts
Showcase
This member currently has no showcase projects available. Please check back soon!